Blanc Essential Lip Oil
ㆍSKIN CARE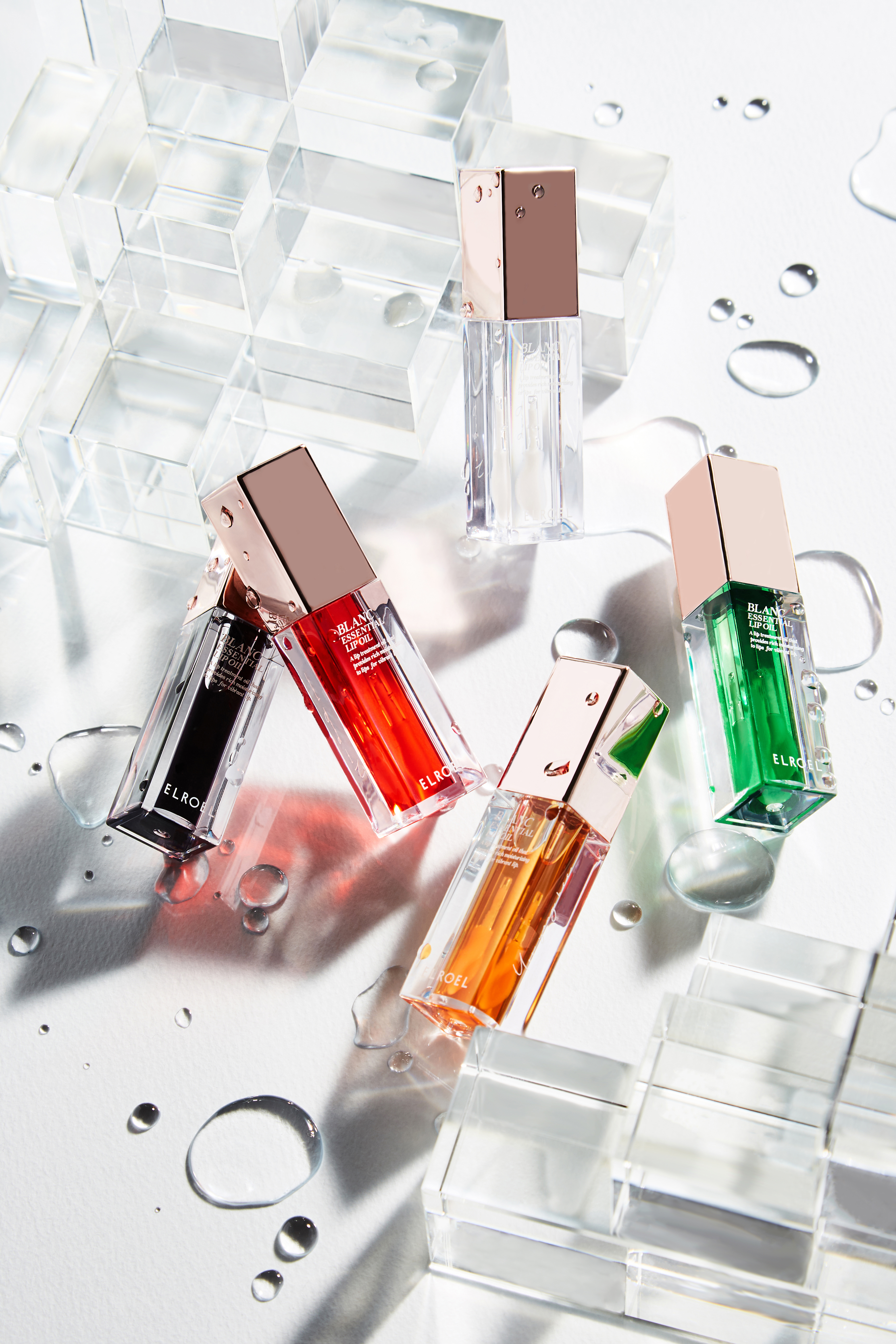 4.5ml*5ea (5ea Special Set)
#01 Pure Litchi
#02 Raspberry
#03 Apricot
#04 Green Apple
#05 Black Berry
Features
With 99.55% naturally-derived ingredients, this is a lip oil that cares for healthy lips.
It consists of nourishing lip oil No. 2 with a tight texture that creates soft gloss and firm lips, and No. 3 reverse lip oil that can be used daily with a light oil formulation that creates revitalized lips.
It is a 4-in-1 universal lip treatment that completes lip care for makeup by combining the nutrition of lip oil, the moisturization of lip balm, the gloss of lip gloss, and the color of lip tint.
Ingredients
6 types of oils, 100,000 ppm
(Morocco argan oil, Spanish olive oil, South American macadamia oil, Australian jojoba seed oil, Mexican sunflower seed oil, Mediterranean sweet almond oil)
Use of colors derived from nature
(Indian mulberry flower/leaf/bark extract, turmeric root extract, eclipta prostrata extract, corallina officinalis extract, drumstick seed oil, ocimum sanctum leaf extract)
How To Use & Tips
Twist the container, remove an appropriate amount of the contents, and apply it smoothly along the lip line.