Blanc Cover Cream Stick
ㆍMAKE UP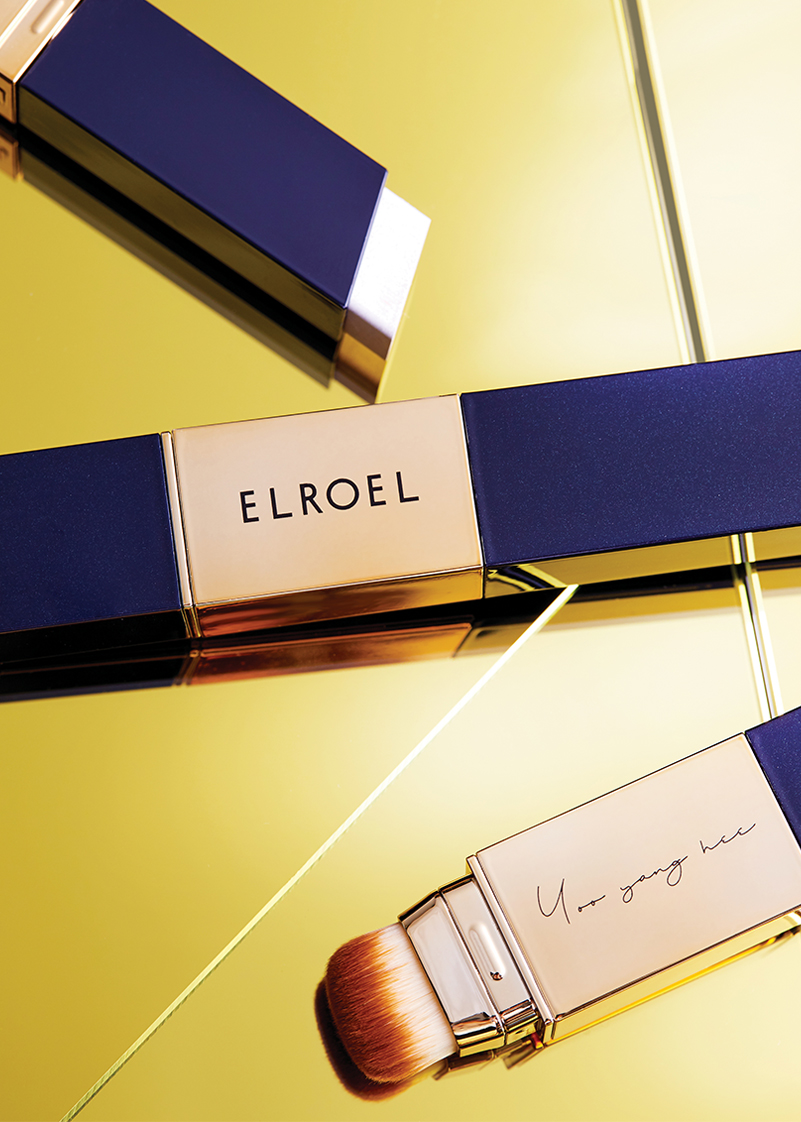 Whitening, Wrinkle Care, UV Protection
SPF 50+ PA+++
12g
Features
It is a reversible formula that changes from a cream to a foundation, which is the exclusive texture of ELROEL. It is a magic foundation stick which the color changes to your skin tone while having moisturizing power of the cream and covering power of the foundation.
It contains ELROEL Blanc Pact in a stick container to upgrade its portability and convenience with a brush-in-one with fake hair made from Germany (32,000 hair).
This stick foundation creates a natural skin tone with a smooth skin texture and excellent coverage, and contains collagen (22,000ppm), VOLUFILINE™, and desert plant + flower oil extracts to provide extreme volume and moisture.
It lasts 50-hours moisture and glow and helps to cover wrinkles, dead skin cells, pores, blemishes, and eye bags, and improve cheek volumizing.
Ingredients
French collagen (22,000 PPM), VOLUFILINE™, Desert plant extract, Flower oil extract
How To Use
Apply appropriate amount of the stick part on the face, and gently brush with the brush part to apply.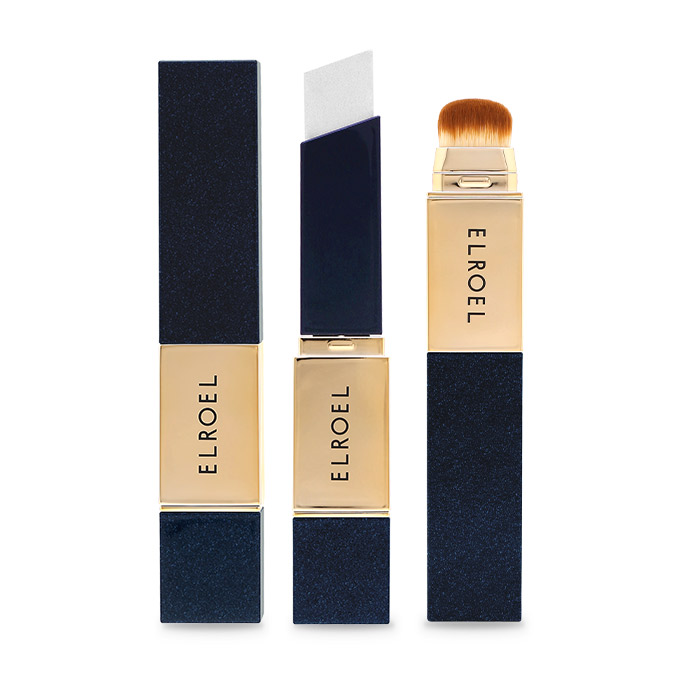 ---
SHOP NOW