Pang Pang Big Sun Cushion UV Shield (Waterproof)
ㆍSUN CARE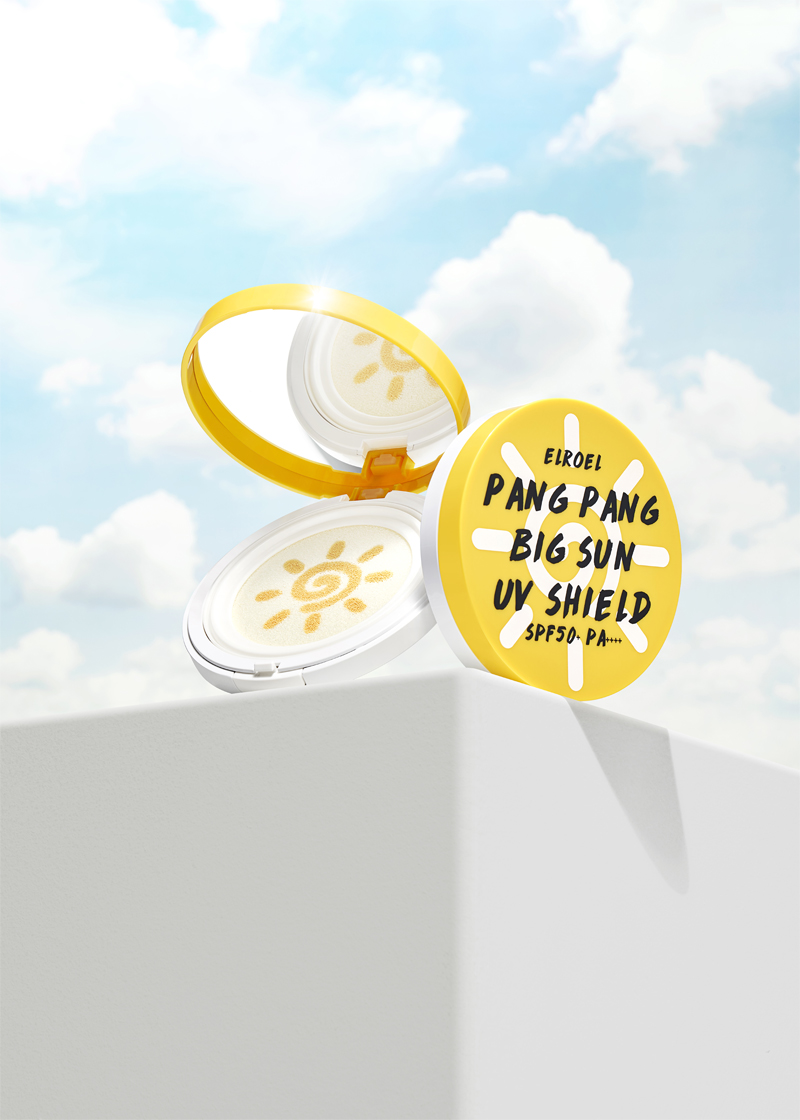 Whitening, Wrinkle Care, UV Protection (3)
SPF50+ PA++++ (Max) (Waterproof)
Big 25g / Mini 8g
Features
This 25g large capacity product has triple effects (Wrinkle, Whitening, UV protection) which help make beautiful skin by effectively blocking UV rays and cooling down the skin burned by the sun.
It contains 400,000ppm of aloe vera leaf juice to soothe irritated skin and contains 5 vitamins and 10 herbal extracts to provide skin recovery effects. In addition, the cooling ingredient has been upgraded by 200%, allowing for cooler and fresher sun care.
Moisturizing lasts for 36 hours and instantly decreases the skin temperature by 4.7 degrees, and the 8-proof (UVA, UVB, Water-proof, Sand-proof, Sweat-proof, Activity-proof, Fine dust, Blue light) effects perfectly protect the skin against various external stimuli.
Ingredients
Aloe vera leaf juice, soothing cooler ingredients (Aloe vera leaf extract, Kelp extract, Dioscorea japonica root extract, Ulmus davidiana root extract, Viola mandshurica flower extract), 10 herbal complexes, Vitamin extracts (vitamin E, vitamin C, vitamin B3, vitamin B5, Vitamin B6)
How To Use & Tips
Take an appropriate amount, spread it evenly on the face and gently pat the skin to fit the product. Reapply the product several times if necessary.